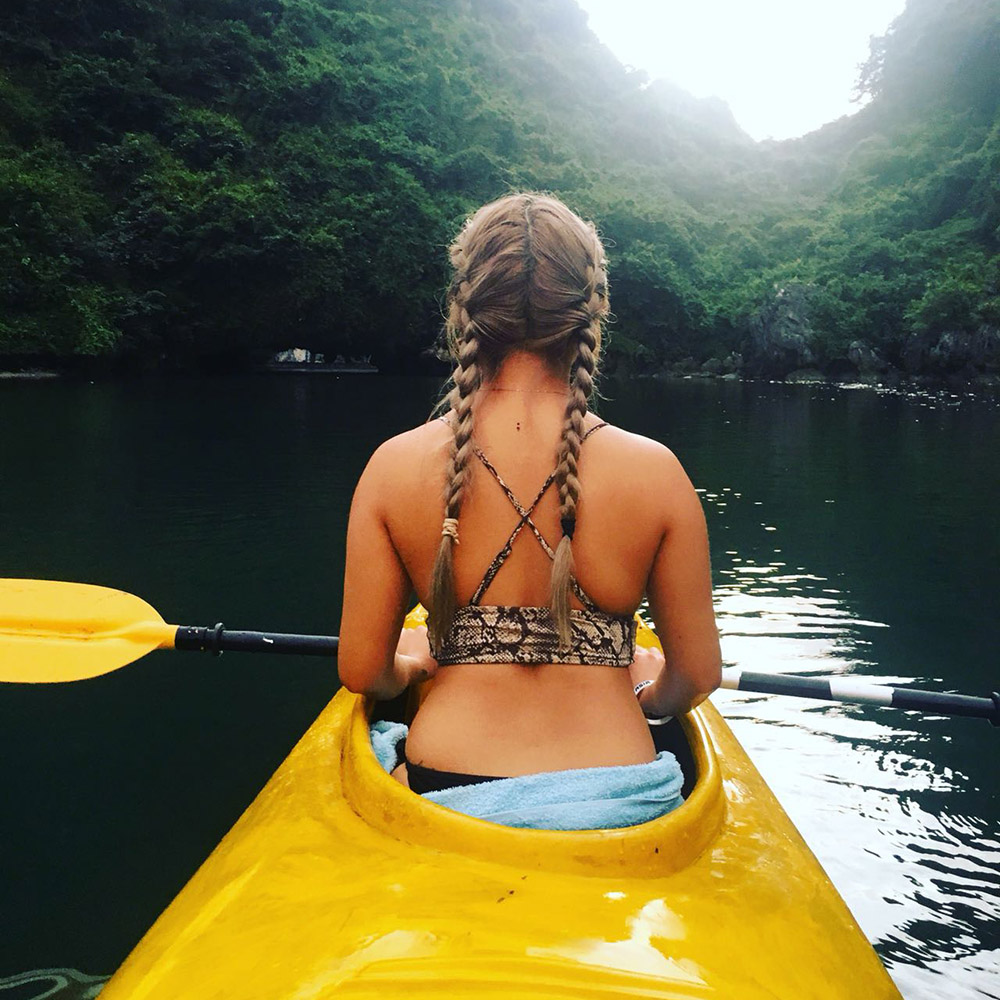 Bio: Shimona Wong, Fashion Designer and Founder of S.W. Collection. Travel, Style, Beauty and Fitness.
Instagram: @Asian.Barbie
I know it is cliche when people say they have gone travelling to "find themselves", but travelling has taught me a lot.
Making mistakes to get better at this thing called life, learning new things, being out of my comfort zone and pushed to the limits, whilst also meeting amazing new people that you cherish.
I wouldn't say I went travelling to find myself, but I went travelling to understand who I am as a person. It has taken over a year from a day I left Heathrow Airport, England to really understand who I really am, but I think I am finally there.
A special moment of clarity and appreciation. A single moment when I was so grateful to be alive and lucky enough to experience the things I had over the past year. Finally, I was 100% content with myself.
Where and how did this happen?
Travelling on a boat to Cat Ba island, in Halong Bay, with beautiful and astonishing views around me. The rocks and cliffs formed so perfectly that it could be mistaken to be created by man.
Being on the island with no materialistic things around me, clean air and amazing people gave me a comfort of feeling "home". I walked onto the prestige white sand and stepped into the water, waves splashing back and forth, back and forth slowing hitting my kneecaps.
I reach down at the sea and bathe myself. I immerse myself in the background of the picturesque scenery. I look up and I am simply just a dot in the ocean but the world surrounds me.
And that's when it hit me. The realisation that this thing called life is so precious. I wanted to celebrate this thing called life. Appreciate that I was alive, well and here standing on my own two feet.
I had grown and achieved so much as a person over the past year and finally I could see who I was as a person, what I wanted and what the important things in life really were.
It was the moment where I was choosing to live for more than just tomorrow and the day I turn all my fears into something beautiful.
Shimona Wong