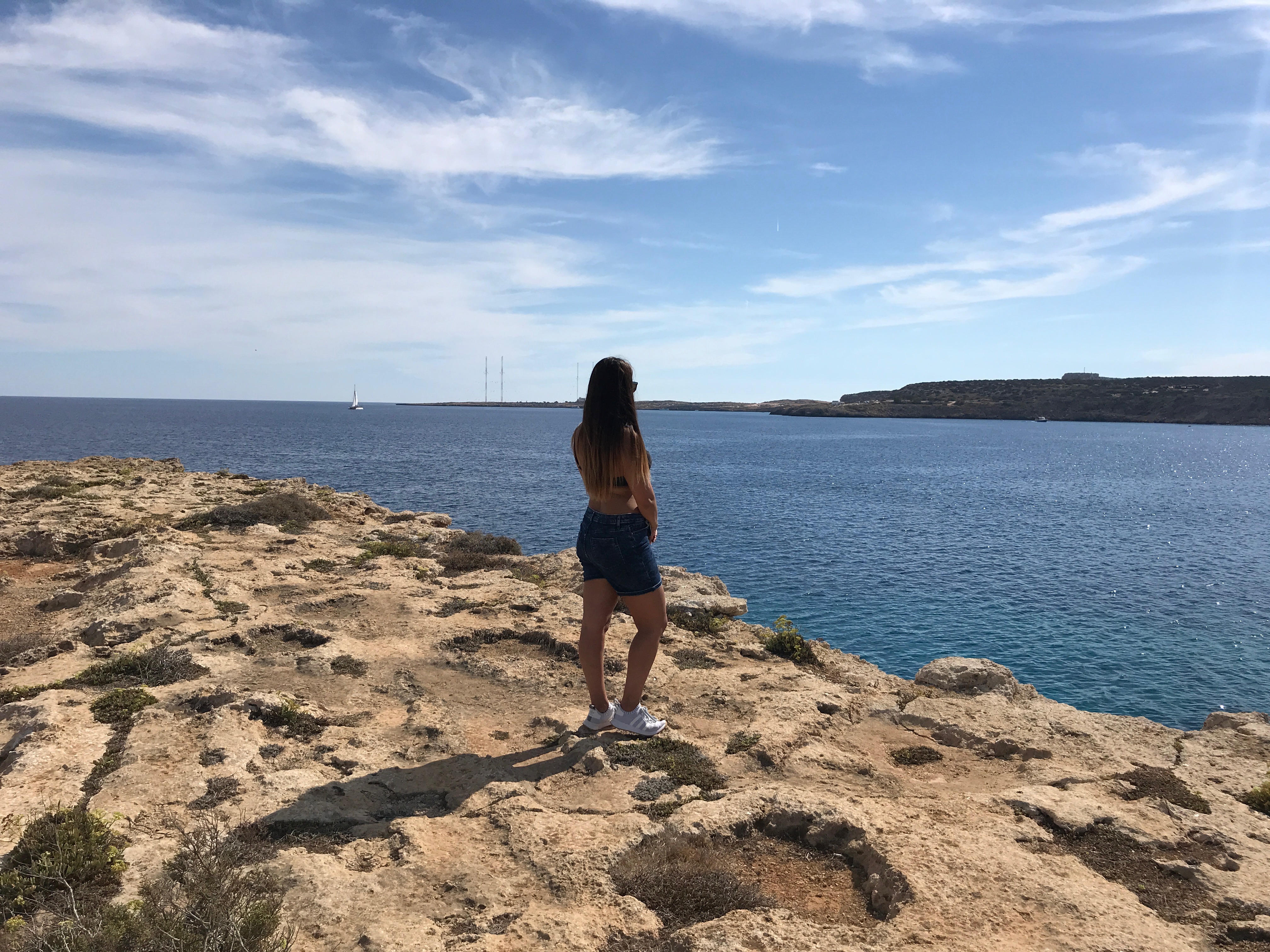 Seeing the world has been a dream of mine for as long as I can remember. New people, places, sounds and tastes all come together to help us experience something special. This is what inspires me to keep travelling and see more of what the world has to offer.
Although most of us want to explore the beauty of the world, it 's a common issue that everyday life gets in the way. Well, I wanted to share how I do this and how you can do it too!
The most common way you hear that people travel is by taking a gap year or quitting their jobs, which is in fact exactly what my sister did! She packed up her life in London and switched it for the travel life starting with Thailand and settling in Sydney.
Me on the other hand, I had never even left Europe until the age of 25. I met my fiancé when we were 19 and whilst he is a keen traveller, I hadn't travelled much at that point. I really wanted to, but I also wanted to achieve my personal and career goals and couldn't just quit and leave a life that I had worked so hard to achieve, to go travelling.
Is there an alternative?
On my first real city break away to Prague, I had a very special moment. I understood what travel was REALLY about. Yes, it's a great way to switch off from our normal 9-5 but it is also an opportunity to discover the beauty of the world that surrounds us. I was hit by that super addictive, but amazing  – travel bug.
After coming back from Prague, it changed my whole view on travel. Instead of just a two-week "break" in the summer, I started to book short but frequent trips away, starting with a range of European destinations. Using websites like Skyscanner can really help when planning ahead and sometimes, travelling across the UK is more expensive than getting a flight to Europe!
I decide where I want to visit next by putting in "search everywhere" which brings up the cheapest fights available and using this also brings up so many different places that most of us probably haven't even considered travelling to!
Has anybody been to Bordeaux or explored the scenic views of Montenegro! I found them here!
I started to use my annual leave, weekends and bank holidays wisely, by planning ahead and booking 3-day trips to new destinations. I've learnt that for most European cities 2 nights is usually enough time to explore. I felt like I was returning from one trip and looking forward to the next, without actually changing my work or lifestyle in a large way- an incredible feeling and something I'd always wanted to be able to do.
The only downside is that I've found flights are usually cheaper during the week, so if you can, get away midweek, as it's the best time to fly – so shift workers, knock yourselves out!
For hotels, I use Booking.com. I find their prices reasonable, and if you book 5 different rooms, you get a 10% discount going forward – known as '.genius discount' – win!
Over time, I realised that travelling doesn't have to be about quitting your job, leaving home or giving up life as you know it. I could still see the beauty of the world in my own time without the rush of doing it all within a few months or years.
"Travel in your own time at your own speed, enjoy the moment and capture those special travel memories that last forever.  After all, the business of life is the gathering of memories – in the end that's all there is."
Look out for more travel tips from the places I've visited and my recommendations for planning your travels- coming soon!
Follow my travels @elaina.s