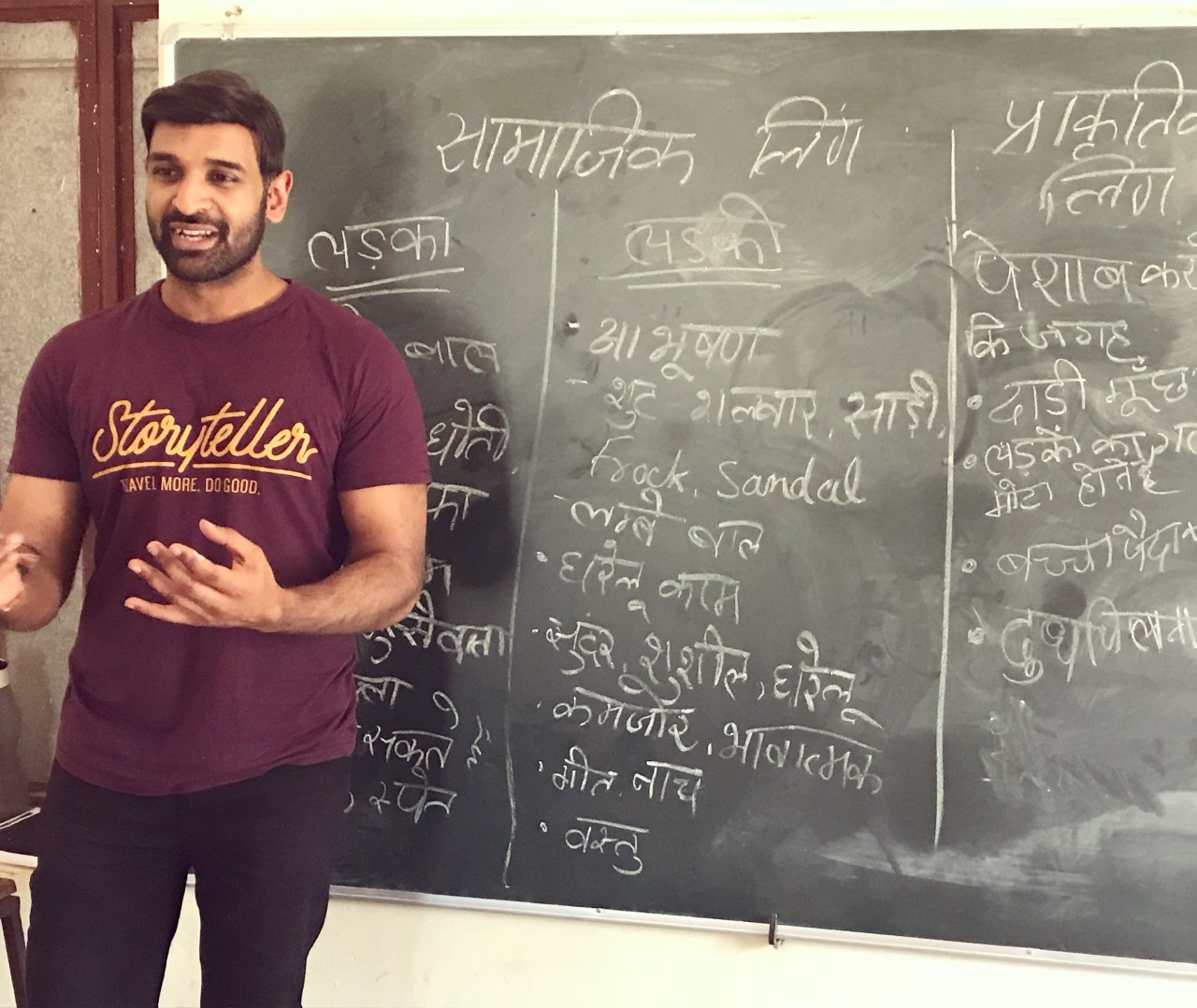 It's not often the case that the things we buy to treat ourselves pave the way for doing good works. Here at Storyteller, we think that philanthropy should be as important as profit. Education is our focus and as such, 10% of each purchase you make goes directly to support those less fortunate than ourselves and ensure that they get access to a quality education.
The man behind Storyteller is Bhavesh Patel. While travelling in Peru and India in 2017, he couldn't help noticing that many of the children he met were denied access to the calibre of education we take for granted, through poverty and a lack of provision. While many kids in the UK would be excited by the prospect of skipping school, the reality would soon hit home that many opportunities would be off the table without the valuable qualifications school brings. Keen to help those less fortunate, lawyer Bhav set up Storyteller in May 2018.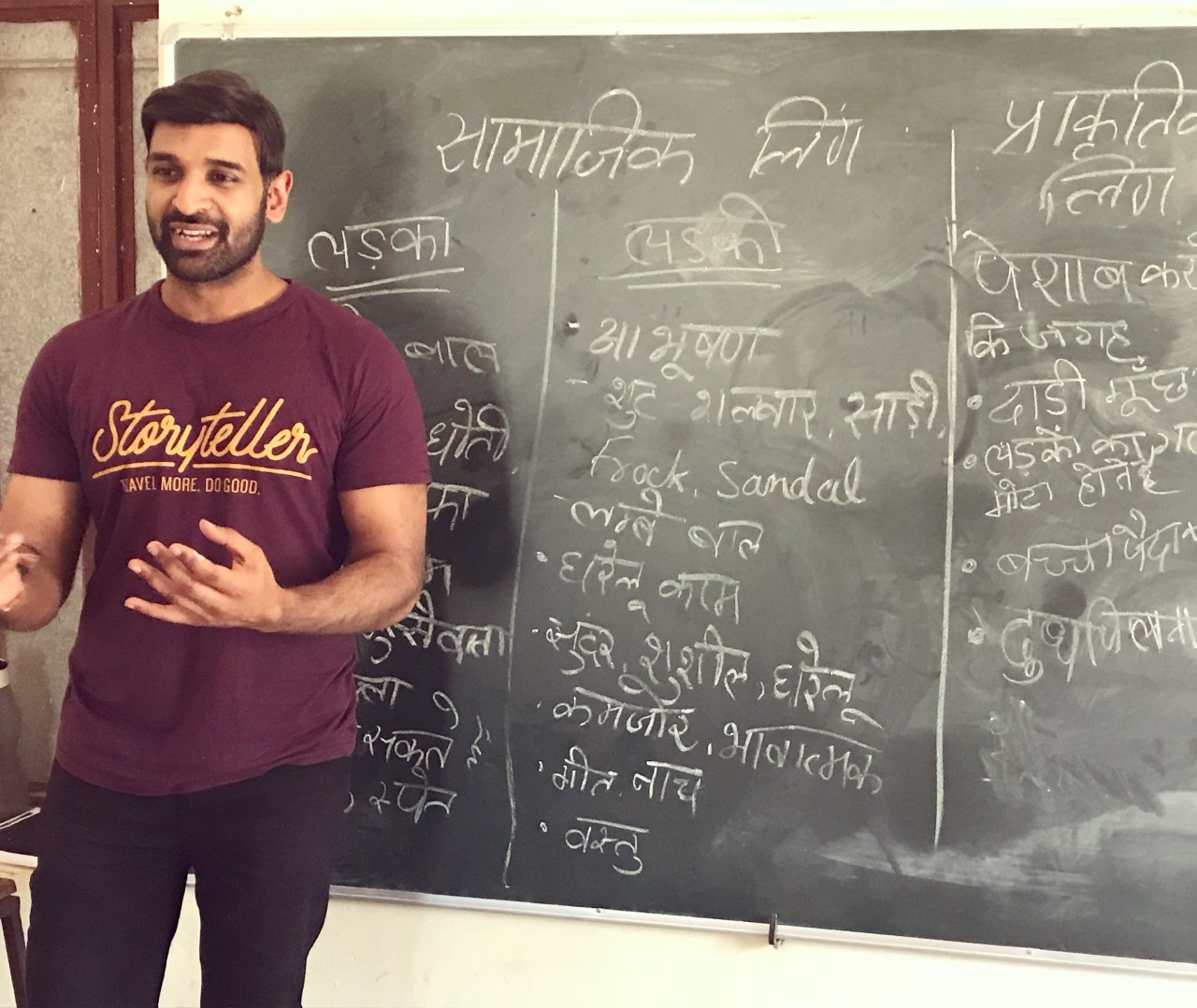 Bhav says:
"I will never forget the experiences I had in those local communities. It made me understand how big the problem really was and how the deprivation of education was not only a long-term consequence for the individuals affected, but also for the next generation who become part of a repeat cycle of inequality and poverty."
It was clear to Bhav that something needed to be done and he would try to be a force for change. The ability to travel and see the world is a huge privilege. As we broaden our horizons, we grow as individuals but we also begin to understand how it's up to us to do our bit to eradicate global problems. Governments and big corporations play a vital role, of course, but that shouldn't be the whole story. There's a place for smaller companies and charitable organisations to help. Storyteller's part of a new wave of start-ups who are proving that having a balance between profit and philanthropy can generate a positive outcome for all involved. Bhav explains:
"Although banks and investors only look at profit margins, I wanted to create a company that was not just about making money, but for a higher cause bringing individuals from around the world together to create a positive impact."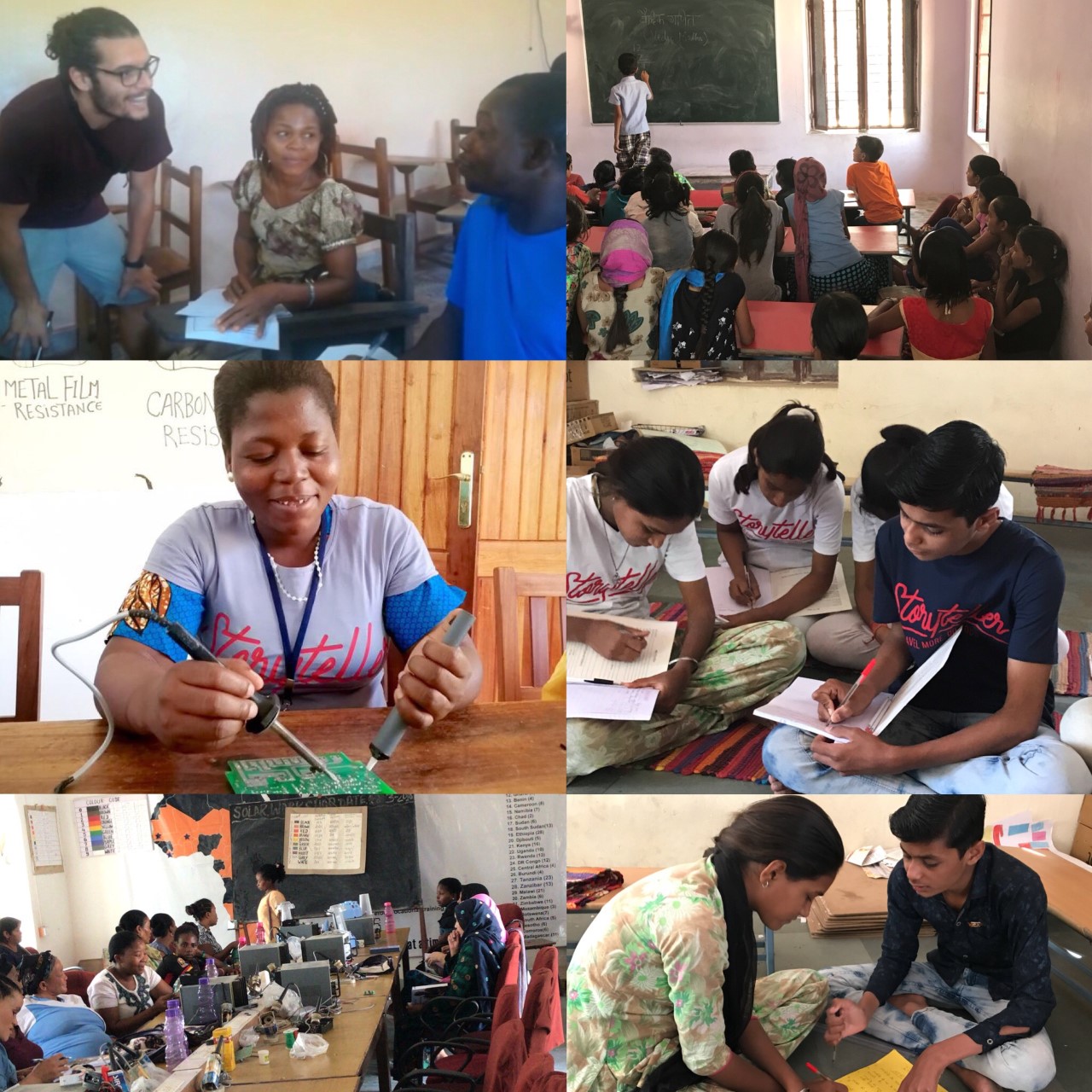 The statistics are frightening: over 750 million people in our 21st century world do not have the ability to read. Two thirds of those are women – and as women are often the primary care givers who raise a family's children, that has a detrimental effect on the younger generation as well. Sustainable projects and funding initiatives are crucial if this situation is to change. Bhav continues:
"My vision is not just for Storyteller to do good as a brand, but to bring together passionate travellers from around the world in unity, with a mission to make a change in the world. I hope many more people will support us and join us on this incredible journey we've already started, and together we can make a big difference for our future generations."
To achieve such goals, Storyteller works with like-minded individuals and organisations, such as the charities it works with: Room to Read, UNICEF NextGen and The Barefoot College. This month, the Storyteller team will be working alongside Room to Read to promote literacy-focused programmes using books written in local languages by local authors. It follows educational projects in Liberia, Tanzania, and India that Storyteller has supported over the last few months.
This spring, members of the Storyteller team will fly out to India. There, they'll visit Punjab, Rajasthan and Delhi. Planned projects include renovating education spaces to create mini-libraries and more. They'll also be teaching at the School under the Bridge (it's exactly that, a school under a bridge, can you believe that?) They'll lead life skills classes for youngsters and business skills workshops for those in a position to set up micro-enterprises. Working alongside the local community, they'll help to implement strategies designed to have a long-term impact.
As travellers, we can do our bit and support the work of Bhav and his team. We can help spread the word via purchases of FlagMate, give up some of our free time for fundraising or make a donation to the Storyteller fund. Whatever you choose to do, do so with the confidence that such actions have a very real consequence for communities less fortunate than ourselves.