Description
Each Individual Storyteller Flag is hand-painted.
Personalise your Storyteller Flag
The date you travelled to Brazil with your best friend? Your 30th birthday party in Barcelona? Or the two words that sum up your experience in Australia?
There are certain words and dates that will always remind you of those special moments, so why not create your story using the Storyteller Flags!
Simply purchase the flags you require, add the engraving option and at the checkout share your engraving for each flag in the "Order Notes" box. You can add any message using 2 lines and up to 35 characters on each line.
New flags are added each month!
We understand that there are a few countries that you may have visited and not available on our flag list at the moment. Not to worry though, we are adding new flags each month! If there is a specific flag that you would require, please do send us an email at hello@storytellertravel.co.uk and let us know which flag you would love for us to add next!
Stuck for what to engrave on the back of your flag?
Here are a few of our recent favourites from the Storyteller Community: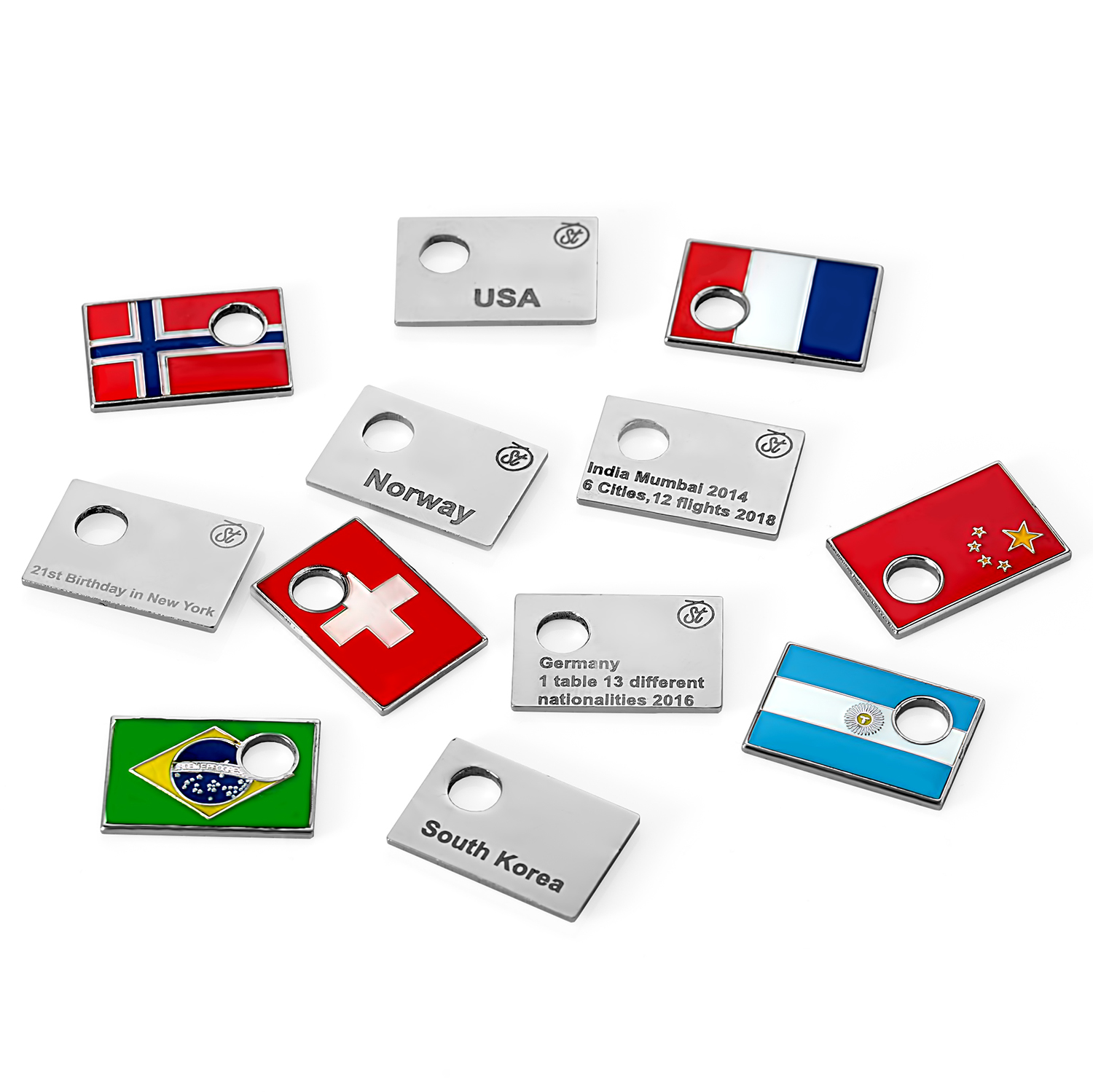 Want To Order A Subscription As A Gift For Someone Else?
Order in their name and enter their address, then just enter your card details and email so it's a complete surprise!
Product details
Each Storyteller Flags is:
Designed and Manufactured in the UK
Is 1.33cm x 2cm and weighs approximately 3 grams
Custom made and individually Hand-painted
Back of each flag has the option to be personalised using up to 36 characters (up to 3 lines)
Made from Iron with a perfect nickel plating
Do not wash or leave in water
Do not wear or leave on skin for long periods as this may cause irritation
Collectable flags, not a toy. Not recommended for children under the age of 11.
Product Code
118007